Dr. Victor Chin is a Victoria, BC Optometrist Practicing at Saanich Optometry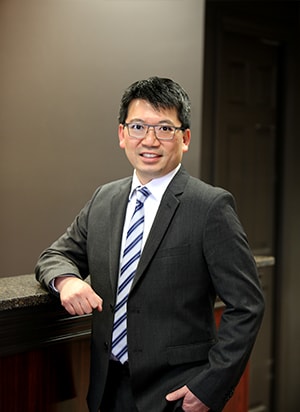 Dr. Victor Chin was born and raised in London, Ontario. He graduated from the University of Waterloo in Electrical Engineering before receiving his Doctor of Optometry in 1998.
Dr. Chin has always been active in developing the profession of optometry in BC. He was a Director on the BC Association of Optometrists for four years. In 2012, he was elected to serve on the Board of Directors of the College of Optometrists of BC and also has an active role on the College's Quality Assurance Committee.
Dr. Chin started practicing optometry in Sarnia, Ontario before moving to Victoria in 1999. In 2009, he joined Saanich Optometry.