Dr. Charles Simons is a Victoria, BC Optometrist Practicing at Saanich Optometry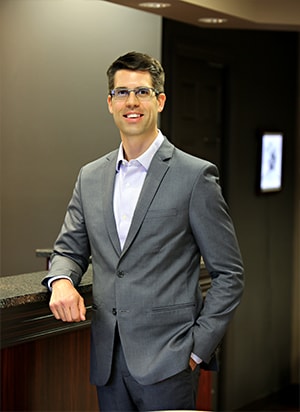 Dr. Simons  grew up enjoying the outdoors in the Kamloops area.  After receiving his Bachelor of Science  degree in Cell  Biology and Genetics, Dr. Simons received his Doctor of Optometry degree from the University of Waterloo in 2004.
Upon graduating Dr. Simons lived and worked in Calgary, Alberta before moving to Victoria in the Fall of 2007.
When not in the office Dr. Simons enjoys spending time and exploring the world with his wife and three beautiful daughters.
Dr. Simons looks forward to seeing you for all your vision needs.